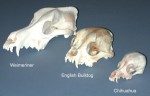 This installment focuses on jewish efforts in the social sciences, specifically in anthropology, and specifically concerning Boasian fraud. The fraud was not only in announcing an incorrect view of skull plasticity, but in the widespread efforts to maintain that incorrect view, and its use as one part of an ongoing and disingenuous argument against any racial understanding. It represents a group-scale fraud – the deceptive efforts one group, jews, has used to gain advantage over another, Whites.
Though jewish participation has been largely disguised, jews have dominated anthropology all along.
Jinfo.org on Jews in Anthropology:
Jews played a significant role in the founding and subsequent development of modern anthropology. Two of its four principal founders, according to Jerry Moore, in his study Visions of Culture: An Introduction to Anthropological Theories and Theorists, were Émile Durkheim and Franz Boas. Of the twenty-one major theorists profiled by Moore, six were Jews. Similarly, Jews are the subjects of about thirty percent of the forty-two biographical entries contained in The Dictionary of Anthropology. Two of the five major biographical articles in the Encyclopedia of Social and Cultural Anthropology deal with the work of Boas and Claude Lévi-Strauss. Listed below are the names of prominent Jewish anthropologists and of other Jewish scholars who have contributed to the development of anthropology.
Returning again to excerpts from Kevin MacDonald's The Boasian School of Anthropology and the Decline of Darwinism in the Social Sciences:
By 1915 the Boasians controlled the American Anthropological Association and held a two-thirds majority on its Executive Board (Stocking 1968, 285). In 1919 Boas could state that "most of the anthropological work done at the present time in the United States" was done by his students at Columbia (in Stocking 1968, 296). By 1926 every major department of anthropology was headed by Boas's students, the majority of whom were Jewish.
This point from the last installment is worth reiterating:
As Frank (1997, 731) points out, "The preponderance of Jewish intellectuals in the early years of Boasian anthropology and the Jewish identities of anthropologists in subsequent generations has been downplayed in standard histories of the discipline." Jewish identifications and the pursuit of perceived Jewish interests, particularly in advocating an ideology of cultural pluralism as a model for Western societies, has been the "invisible subject" of American anthropology—invisible because the ethnic identifications and ethnic interests of its advocates have been masked by a language of science in which such identifications and interests were publicly illegitimate.
The invisible subject is the jewish domination of anthropology and social sciences in general.
Recalling Lenz (as per Robert Proctor):
Many jews, Lenz reports, in the process of adapting to essentially alien surroundings, have tried to imitate the customs and appearances of their hosts in order to blend in and appear less conspicuous. He considers this a typical case of "animal mimicry," commonly observed "wherever a living creature gains advantages in the struggle for existence by acquiring a resemblance to some other organism." It is for this reason, he argues, that jews are not just shrewd and alert, not just diligent and persevering, but possess as well an unusual sense of empathy – an ability to put themselves in the place of others and to induce others to accept their guidance.
Boasian anthropology, and the broader phenomenon of jews posing as objective (mainly social) scientists, is an example of jews inducing others to accept their guidance, for their own advantage in the struggle for existence. Race science was exposing jews as genetically distinct. Under jewish mis-guidance, race and White race-related thinking and research have been illegitimized.
The liars ("we're objective scientists"), have been telling lies ("no such thing as race"), to cover their lies ("we're all the same, especially the jews").
Wolf (1990, 168) describes the attack of the Boasians as calling into question "the moral and political monopoly of a [gentile] elite which had justified its rule with the claim that their superior virtue was the outcome of the evolutionary process."
Jews have the "moral and political monopoly" now. They justify it by denying it exists, disguising it through denial and punishment for dissent.
If the Nordicist/Anglo-Saxon elite monopoly had been so complete, or they had been as sensitive to competition and ruthless about defending their interests as the jews, they would not have lost their monopoly. They lost as soon as they gave up the premise that their society, with them in charge, was superior to any other society with them not in charge.
Jews think this way about themselves and their position, and they didn't even create this society, they usurped it. Which is why they cannot acknowledge it openly.
Calling into question Whites dominating and seeing our societies as superior to others is an attack on Whites. Only you can be you. You're the best, the superior person for that job. The belief that this is true can be rationalized in many ways. Nothing more is required than the understanding that as soon as you stop believing it, you're done for.
Boas, Bones, and Race, by Charles Fergus, May 2003:
In the 19th century, anthropologists argued that skull capacity equated directly with intelligence. Caucasians, so the theory went, had larger brains — and thus were smarter — than American Indians and people of African descent. It was a convenient, if false, viewpoint in a white-dominated society.
The latest science confirms that there is a correlation between brain size and a variety of measures of intelligence.
There is nothing wrong with Whites dominating a White society created by Whites.
The Grantians identified one metric of skull shape, the cephalic index, as one indicator of racial distinctions among Europeans. Other indicators include hair color, eye color, stature. Boas' fraud called into question issue was the stability of this indicator, not it's existence.
In 1912, Franz Boas stunned the world of anthropology by reporting striking differences in cranial form between American-born children of immigrants and their European-born parents. After collecting and analyzing measurements from over 13,000 subjects, Boas proclaimed that environment, not heredity, determined skull shape. The skull was plastic: You couldn't use it to reliably distinguish ethnicity or race, let alone intellect.

David Hurst Thomas, curator of anthropology at the American Museum of Natural History, summarizes Boas's revelation in his book Skull Wars, published in 2000: "Boas found that nobody knew what a 'race' really was." Instead, human form and behavior stemmed from environment: the foods a person ate, the kind of home he or she grew up in, the society to which the individual belonged. Over time, Boas's outlook became widespread — became in its own way as dogmatic, some anthropologists now say, as the earlier racist outlook.

Recently, two physical anthropologists reanalyzed Boas's head-form data. They report that Boas — now considered the founding father of modern American anthropology — was wrong.
The use of the term race was ambiguous. There was and still is disagreement about how many races there are, where the boundaries are, not the empirical existence of more or less homogenous groups and differences between those groups.
Corey Sparks, a doctoral candidate at Penn State, and Richard Jantz, a professor at the University of Tennessee, published their findings in the October 7, 2002, issue of Proceedings of the National Academy of Sciences (PNAS).
"In evaluating skull shape," Sparks notes, "Boas looked at three variables. These days a physical anthropologist" — whether doing forensic work or studying bones from an archaeological dig — "will typically make around 80 measurements. Boas focused on cranial index: the ratio of head width to head length. In many cases, he compared pre-adult children with their parents. That approach downplays the fact that the cranium changes as an individual grows and matures. Boas concluded that, in only one generation, dramatic changes in head form had taken place."
Boas did not offer any theory why such change had occurred, only that his result "disproved" the stability of cephalic index. As it turns out, his disproof was invalid. His data, when finally double-checked in 2002, indicated the cephalic index was a stable hereditable physical trait.
Sparks explains what they did, Janz explains why:
Says Sparks, "Working from Boas's data, we found that some change had indeed taken place, but not much. After you factor out age, the amount of change is not statistically significant." The reanalysis actually suggests an overall stability of the cranial index, even in a changing environment where people may abandon old cultural traditions, enjoy better nutrition, contract new diseases, or experience a lower infant mortality rate. As Sparks and Jantz state in their PNAS article, skull differences between same-age related individuals born in Europe and America are "negligible in comparison to the differentiation between ethnic groups." Says Sparks, "We found that the dominant force for all traits was genetic."

Notes Jantz, "Boas's head-form studies have been cited by many people critical of what morphometricians are doing." Morphometricians are physical anthropologists who analyze bones, focusing mainly on skull shape. By thoroughly measuring a skull, some morphometricians believe they can correctly identify its owner's continent of ancestral origin with up to 90 percent accuracy: They can state that a skull comes from a person whose forebears originated in Africa, Europe, or Asia.
[Boas] once wrote, referring to racist anthropology, that "far-reaching theories have been built on weak foundations."
Anti-"racism" is a theory that race doesn't exist, built on no foundation whatsoever except the ruthless effort to suppress any racial understanding of human nature. Jews do so primarily because they believe it's good for jews. Whites do so primarily because they believe it's good for everyone. None of this is good for Whites.
Boas led anthropology toward the study of human biology, language, and culture and away from what he called the "comparative method," which ranked different cultural groups along a single axis of progress. His students included Margaret Mead, Ruth Benedict, Edward Sapir, and Ashley Montagu, all famous anthropologists in their own right, and all proponents of Boas's anti-racist viewpoint. Penn State historian of science Robert Proctor says, "Boasians turned away from bones altogether." Or, as Skull Wars author Thomas states in an October 8, 2002, New York Times article reporting on the Sparks-Jantz paper: "Once we anthropologists said race doesn't exist, we have ignored it since then."

Sparks and Jantz do not know why Boas concluded that the human skull was so fluid in response to environmental change. "Boas had a strong statistical background," Sparks says. "For his era, he was one of the most numerically intensive anthropologists around. He pretty much did the type of analyses that people did back then. It was paper-and-pencil work — no computers. After new statistical methods were developed in the twenties and thirties, Boas did not go back and recheck his head-form data.

"Boas's correspondence with friends, rivals, and even enemies reveals his distaste for the scientific racism of his era. As a Jew, he no doubt understood firsthand the effects of racism on minority groups. We make no claims that his calculations were purposely skewed. But it does seem possible that he chose to ignore variation in skull shape between populations because he believed it might contribute to racist anthropology."
Coincidentally, as of this writing, another paper, by anthropologists at the University of Michigan, the University of Florida, and Northwestern University, is scheduled for publication in American Anthropologist; it concludes that Boas correctly interpreted his head-form data. According to Jantz, these present-day anthropologists fail to acknowledge Boas's error in comparing children with adults. Nor, points out Sparks, do they consider cranial differences between ethnic groups.
Sparks and Janz's 2002 paper, A reassessment of human cranial plasticity: Boas revisited:
Abstract

In 1912, Franz Boas published a study demonstrating the plastic nature of the human body in response to changes in the environment. The results of this study have been cited for the past 90 years as evidence of cranial plasticity.
Results indicate the relatively high genetic component of the head and face diameters despite the environmental differences during development. Results point to very small and insignificant differences between European- and American-born offspring, and no effect of exposure to the American environment on the cranial index in children. These results contradict Boas' original findings and demonstrate that they may no longer be used to support arguments of plasticity in cranial morphology.
In the struggle for group survival, politics is war by other means. Likewise history and science (and especially anthropology and the social sciences) are battlegrounds too. Academics in general is war by other means.
Anti-"racism" is anti-Whitism – it is more or less covert aggression aimed almost exclusively at Whites. Anti-"racism" has been a team effort, and extends far beyond its Boas figurehead. Others, many of them jews, have been hard at work in other places, using other approaches. We'll shift forward in time and continue analyzing this struggle in upcoming installments.
The podcast will be broadcast and available for download on Tuesday at 9PM ET.
Podcast: Play in new window | Download