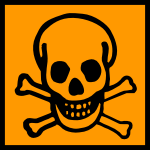 Tying together and expanding on the themes of recent podcasts:
and blog posts:
More on Wilhelm Marr's The Victory of Judaism over Germanism: Viewed from a Nonreligious Point of View (PDF).
US Dept of State Monitoring and Combating Anti-Semitism:
The Special Envoy was established by the Global Anti-Semitism Review Act of 2004
Secretary Kerry Names New Special Envoy to Monitor and Combat Anti-Semitism:
[Ira Forman] led the National Jewish Democratic Council for fifteen years.
NJDC also educates Democratic elected officials and candidates to increase support for Jewish domestic and foreign policy priorities.

We do this to promote both social justice in America and a secure, democratic Jewish State of Israel.
Stemming the Tide: Confronting the Rise of Global Anti-Semitism; Ira N. Forman; American Jewish Committee (AJC) Global Forum 2013; Washington, DC; June 4, 2013:
Good morning. It is a pleasure to have the opportunity to come before a group which is dedicated to combating anti-Semitism, promoting democratic values, and standing up for fair treatment for the State of Israel — and which has done such great work toward those ends for many years.

It has been four years since the President went to Cairo to speak out against intolerance as a global ill. Much has happened since that time. Old authoritarian regimes which preached fear and hate have fallen. But the damage they have done to their own people's world view lives on — and it complicates the efforts of democrats in those societies to build national cultures that are tolerant and democratic.

The popular rejection of the old regimes presents the United States with both an opportunity and a challenge. We can and must support efforts to combat hate and promote tolerance in our world.
We are attempting – through diplomacy, public messaging and programs all over the world – to advance those principles. Our strategy is to confront and combat hatred in all its ugly forms — whether it is hatred directed against people on account of their religion, ethnicity, race, sexual orientation, or differences of political opinion, or due to their country of origin. Anti-Semitism is a widespread form of such hatred. If we want to change these trends, we need to stand together in our efforts to promote tolerance, acceptance and compassion.

Unfortunately, anti-Semitism is not history — it is news. More than six decades after the end of the Second World War, anti-Semitism is alive and well. Centuries-old stereotypes and myths are conflated with current events to inject new life into the stale prejudices of the past. In many cases, myths and misinformation about Israel were indoctrinated into the minds of people by authoritarian regimes desperately seeking a pretext to remain in power. The myths and misinformation have outlived the regimes that propagated them. Undoing the damage that has been done doubtless will be the work of generations. But the enormity of the task only underscores its urgency.

The trends are deeply troubling.

"Old fashioned" anti-Semitism is instilling fear where there should be freedom and draining Jewish communities of resources they can ill afford.
Some threats to a Jewish way of life may be motivated by genuine but misplaced concern about children's rights, such as efforts to outlaw or severely restrict the ritual practices of circumcision. Interestingly, these restrictions affect Muslim communities as well, and we saw in Germany alliances develop between Jews and Muslims to preserve their religious traditions. Just last week, an offensive cartoon appeared in a Norwegian newspaper. The U.S. government firmly believes in freedom of religion and freedom of expression; they are universal rights, enshrined in the U.S. Constitution and the Universal Declaration of Human Rights. As always, however, we hope that responsible government and civic leaders would make clear their objections to speech that promotes intolerance.

Nationalistic movements target immigrants, and religious and ethnic minorities – in the name of protecting the identity and 'purity' of their nation.
The podcast will be broadcast and available for download on Tuesday at 9PM ET.
Podcast: Play in new window | Download