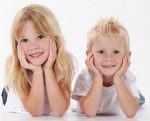 We would like to add one or more programs dedicated to commentary and analysis aimed at contemporary social, cultural and political trends of concern to Whites, and especially White Americans.
Subject matter would include family values and child-rearing, housing (White flight, Section 8), education (NCLB, home schooling), employment, finances (taxes, loans, investment), entertainment (music, television, films), sports and recreation (NASCAR, parks, camping), political partisanship (Tea Party, Blue Dogs, environmentalism), quasi-political movements (NRA, Oathkeepers, Preppers, Sovereign Citizens), and more.
Contact us if you are passionate about topics like this, have what it takes to get on a soapbox and speak intelligently about such topics on a regular basis, and are interested in doing so at the White network.
tanstaafl at thewhitenetwork dot com
carolyn at thewhitenetwork dot com