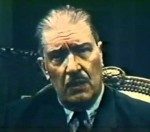 This month's special program comes from Speeches and Broadcasts by Professor Revilo P. Oliver and other selected speakers. It will be broadcast each Wednesday and Friday starting at 9PM ET and streaming until the next scheduled program.
What We Owe Our Parasites — Speech given to the Lorelei Club; 9th June, 1968, Hamburg, New York: Dr. Oliver's brilliant exposition of the present plight of our race and what it is about us that has made us such easy dupes of our enemies. His best and most comprehensive short work and a necessary part of every patriot's education. (Also available in text form.) 76 minutes, 22 kHz, 13294 kb. listen now or download.
See also:
Revilo P. Oliver at Metapedia.
The Revilo P. Oliver Collection at Stormfront.
Revilo P. Oliver › The life and works of a great American writer and thinker at www.revilo-oliver.com.
Podcast: Play in new window | Download