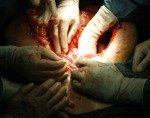 In the spirit of the topic of this installment, race-related donations, I'd like to echo the appeal and rationale expressed by Carolyn Yeager at the beginning of Upholding Standards Within the Truth Community, broadcast on 18 March 2013. Please show your support for our work by contributing money, recommending tWn to friends and family, linking tWn at forums you frequent, and also by making helpful, intelligent comments here on our site.
The main topic of this installment are the racial disparities in organ disease and donor rates, including in the pro-non-White spirit reflected in the attitudes with which these disparities are commonly discussed.
Organ and Tissue Donation 101 – The Office of Minority Health
Why is it Important for Minorities to Donate?

The need for transplants is unusually high among some ethnic minorities. Some diseases of the kidney, heart, lung, pancreas, and liver that can lead to organ failure are found more frequently in ethnic minority populations than in the general population. For example, Native Americans are four times more likely than Whites to suffer from diabetes. African Americans, Asian and Pacific Islanders, and Hispanics are three times more likely than Whites to suffer from kidney disease. Many African Americans have high blood pressure (hypertension) which can lead to kidney failure. Some of these diseases are best treated through transplantation; others can only be treated through transplantation.

The rate of organ donation in minority communities does not keep pace with the number needing transplants. Although minorities donate in proportion to their share of the population, their need for transplants is much greater. African Americans, for example, are about 13 percent of the population, about 12 percent of donors, and about 23 percent of the kidney waiting list.

Successful transplantation is often enhanced by matching of organs between members of the same racial and ethnic group. Generally, people are genetically more similar to people of their own ethnicity or race than to people of other races. Therefore, matches are more likely and more timely when donors and potential recipients are members of the same ethnic background.
Here, with the imprimatur of the US government, is a clear enough statement that race exists and is in fact critically important. It is acceptable to discriminate on the basis of race when the purpose is to better serve anyone but Whites.
Attitudes and beliefs about organ donation among different racial groups.
Abstract

Many people on the waiting list for organ donation die each year without receiving organs. The shortage of organs is even more pronounced in minority communities. Despite the fact that minorities are at higher risk, they may be less likely to support or consent to organ donation. This investigation was undertaken to study racial factors in organ donation, by focusing on differences in awareness, attitudes, and behavior.
From the PDF:
The shortage of organs is even more pronounced in minority communities. For example, due to their increased incidence of hypertension with end-stage renal disease, a disproportionately large number of African Americans await kidney transplants. Despite this greater risk, African Americans are less likely than other racial groups to support or consent to organ donation (Gallup, 1993, unpublished data).25 An additional concern is that African-American recipients face a decreased likelihood of successful transplantation due to poor tissue match if the donor is not also African American.6 Although Hispanic Americans have not been shown to represent a larg- er than expected portion of patients on organ recipient lists, it has been documented that they are less likely than whites, but more likely than African Americans, to express their support of organ donation in surveys and to consent to organ donation (Gallup, 1993, unpublished data).5'7

Several studies have investigated why minorities are less likely than whites to support organ donation. Some of this is attributable to differences in access, ie, minorities are less likely than whites to have access to adequate medical care and to information about organ donation.2'5'7 In addition, the relatively low confidence in organ donation that has been found among African Americans has been attributed to differences in religious beliefs and a distrust of the medical community as a whole.6'8 Among Hispanics, differences in language and the role of the family in decision making are reported to be barriers to organ donation.7'9 It also has been reported that a person's level of education, which often is associated with minority status, is directly correlated with his or her support of organ donation and the likelihood of signing an organ donation card (Gallup, 1993, unpublished data).
Here and in subsequent examples many reasons are considered to explain and excuse non-White failure to donate. Most often it includes the fact that non-Whites simply don't trust "the medical community". Note the one explanation that isn't considered is "racism", even though that is always the first and foremost explanation when some perceived "failure" on the part of Whites is discussed.
Organ donation and culture: a comparison of Asian American and European American beliefs, attitudes, and behaviors. [J Appl Soc Psychol. 2000] – PubMed – NCBI:
Abstract

The well-known gap between organ-donor supply and demand in the United States is particularly acute for Asian Americans. Lower participation in organ donation programs by Asian Americans has been hypothesized as one explanation for this observation. This study finds that, relative to European Americans, Asian Americans hold more negative attitudes toward and participate less frequently in a large, urban organ-donor program.
Once again, they have "more negative attitudes" and "participate less frequently", but it's perfectly understandable, even if the actual reasons aren't yet understood.
The need for increasing organ donation among African Americans and Hispanic Americans: an overview. [J Emerg Nurs. 1999] – PubMed – NCBI:
We know that most Asian countries, such as Japan, have only recently begun organ donation programs. The United States represents one of the most culturally heterogeneous populations in the world today. Health care workers are called on every day of their lives to overcome cultural or ethnic differences, and at no point during the health care process is culturally competent care more necessary than during the final hours of a person's life. Organ donation is a question that should be asked of every family that loses a loved one so that they can have the opportunity to give of themselves in an effort to save the lives of others.
Overcoming differences, culturally competent care – these are just a few of the costs of the multicult. The burdens imposed by heterogeneity make it less likely that anyone will "give of themselves" to "save the lives of others" – behavior which comes naturally in the homogeneous White societies that the multicult destroys.
Racial disparities in organ donation and why. [Curr Opin Organ Transplant. 2011] – PubMed – NCBI:
Abstract

PURPOSE OF REVIEW:

High prevalence of comorbidities such as diabetes, hypertension, obesity, hepatitis B and C, in minority groups, results in racial minorities being disproportionally represented on transplant waiting lists. Organ transplantation positively impacts patient survival but greater access is limited by a severe donor shortage.

RECENT FINDINGS:

Unfortunately, minority groups also suffer from disparities in deceased and living donation. African-Americans comprise 12.9% of the population and 34% of the kidney transplant waiting list but only 13.8% of deceased donors. Barriers to minority deceased donation include: decreased awareness of transplantation, religious or cultural distrust of the medical community, fear of medical abandonment and fear of racism. Furthermore, African-Americans comprise only 11.8% of living donors.
This article speaks fairly directly about racial differences in disease and donorship. But the length of the waiting list is not only because of the race-based disparity between supply and demand rates. What is known but left unsaid here is that the wait, especially for kidneys, is also because race-based organ compatibility is important.
Race matters more than most of these articles are willing to admit, at least all at once. Each ignores or plays down or even flatly denies one or more aspects of race, which are revealed by consulting other sources which conceal a different mix of the facts.
SUMMARY:

Transplant center-based education classes significantly and positively impact African-American concerns and beliefs surrounding living donation. Community and national strategies utilizing culturally sensitive communication and interventions can ameliorate disparities and improve access to transplantation.
Stripping of its "culturally sensitive" trappings, this is an open call for more government-backed efforts to urge blacks to do what's best for blacks.
Bone Marrow Transplants: When Race Is an Issue – TIME, Jun 2010:
Devan would need a marrow transplant. The prospect of going through chemotherapy for a second time and needing a transplant is daunting to anyone, but it's especially harrowing if — like Devan — you're of mixed race. Multiracial patients often have an incredibly hard time finding life-saving marrow matches. When Devan, whose father is Caucasian and mother is part Indian, was first diagnosed with leukemia, his family did a search of the international marrow registry that contains over 14 million donors and came up empty. "We knew there was nothing out there for him," Tatlow says.
Compared to organ transplants, bone marrow donations need to be even more genetically similar to their recipients. Though there are exceptions, the vast majority of successful matches take place between donors and patients of the same ethnic background. Since all the immune system's cells come from bone marrow, a transplant essentially introduces a new immune system to a person. Without genetic similarity between the donor and the patient, the new white blood cells will attack the host body. In an organ transplant, the body can reject the organ, but with marrow, the new immune system can reject the whole body.

To find a marrow match for anyone is hard. Even within one's own family, the chances of finding one are only about 30%. According to the World Donor Marrow Association, while two out of three Caucasians find a match, the chances of a patient from another ethnic background can be as low as one in four. Despite rapid improvements in marrow registries around the world, the global registry is still disproportionately represented by the U.S., U.K. and Germany — all predominantly Caucasian countries. For a multiracial person, the chances are usually even worse. Athena Mari Asklipiadis, the founder of the California-based Mixed Marrow, one of the only outreach groups devoted to recruiting mixed race donors, says "the numbers are quite staggering … People compare it to winning the lottery."

It's difficult to ascertain the exact chances of finding a match for a mixed race person because the different combinations have different success rates, and the U.S.-based National Marrow Donor Program (NMDP), which has about eight million donors in its registry, does not have statistics on the success rates of mixed race patients. But Asklipiadis maintains the rates are lower — much lower. "God forbid I need a match, because I'm a very rare combination," Asklipiadis says of her mixed Japanese, Italian, Armenian, Egyptian and Greek background.
Recall how in the 1940s the Boasian/jewish/commie anthropologists behind The Races of Mankind said race and race mixing doesn't matter, and "science" proved it? They were lying. Organ transplant incompatibility, most obvious in the case of bone marrow, is an undeniable, biological down-side of race mixing. The subject is only broached here to help mixed race people after the fact. It would be far better to inform people of this reality before they create mixed-race children.
Tatlow recently received another call, this one bearing good news. Devan's doctor informed the family a cord blood match had turned up. It's not a perfect solution, but Devan's doctor says it's good enough. Blood from the umbilical cord is rich in blood-forming cells, and cord blood doesn't have to match quite as closely as marrow from an adult. In the U.S. registry, compared to the over eight million potential marrow donors, there are only about 160,000 cord blood units. Tatlow urged pregnant women to donate their cord blood: "For pregnant women, your baby's umbilical cord, which is otherwise thrown away, can save a life. It just seems like a very simple thing to do for the greater good of mankind."
Except, as with organ donations in general, it is not "for the greater good of mankind". It's for the greater good of race mixing and non-Whites, to the detriment of the greater good of the rest of mankind, i.e. Whites.
The podcast will be broadcast and available for download on Tuesday at 9PM ET.
Podcast: Play in new window | Download