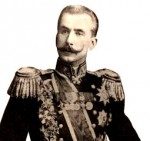 Reiterating the importance of identity and point of view.
"Anti-semitism" came up during Happy First Birthday to The White Network.
The jewish problem and "anti-semitism" are two names for the same conflict of interests.
Foxman and Sacks Explain "Anti-Semitism" relates and critiques the contemporary jewish point of view. Jews openly regard their enemies as viral, infected, diseased.
The Metapedia article on Anti-Semitism is very good. On the etymology of "anti-semitism":
originally invented in 1860 by a liberal Jew named Moritz Steinschneider,[1] the son of a Talmudist born in Moravia. In its initial coining, it was applied in a criticism of Ernest Renan's contrast of Semites and Indo-Europeans, though at this stage was in a wider more general context than just opposition to Jewishness. It was the socialist Wilhelm Marr who popularised the term in the 1870s with his League of Anti-Semites
Renan posited that the Indo-European and Semitic races had created superior civilisations to the African and Amerindian races, but since the coming of Christianity, the Indo-Europeans had entirely eclipsed the Semites.[4] He contrasted the contemporary creative ability, discipline and political organisation of Indo-Europeans with what he regarded as the sensuous, parasitic and unimaginative nature of the Semites.
Joseph Sobran, National Review, 16 March 1992:
An "anti-semite" in actual usage, is less often a man who hates Jews than a man certain Jews hate. The word expresses the emotional explosion that occurs in people who simply can't bear critical discourse about a sacred topic, and who experience criticism as profanation and blasphemy.
Count Cherep-Spirodovich, The Hidden Hand, 1925:
Are we going to let our world be destroyed so as not to offend a tiny number of people who accuse us of anti-Semitism to cover up the crimes they are committing against us?
(Note: I can find no passage with this wording in The Secret World Government or Hidden Hand)
A pivotal figure in jewish problem/"anti-semitism" mutation 3.0, per Jonathan Sacks, is Wilhelm Marr:
Wilhelm Marr (November 16, 1819 – July 17, 1904) was a German agitator and publicist, who popularized the term "antisemitism" (1881).
In 2010 Kevin MacDonald wrote about Wilhelm Marr's The Victory of Judaism over Germanism: Viewed from a Nonreligious Point of View to call attention to an English translation of this important pamphlet, originally published in 1879. Here's the PDF.
From the foreward by translator:
Today he is considered one of the most important exponents of modern anti-Semitism. Just how important a role he may have played is described in a book by Prof. Moshe Zimmermann of Hebrew University of Jerusalem with the title Wilhelm Marr, the Patriarch of Anti-Semitism.
The podcast will be broadcast and available for download on Tuesday at 9PM ET.
Podcast: Play in new window | Download