This week we are going to study the talent behind the talent in the music world. We will look into the careers of two of the best record producers of all time. The first half of the show will be the Country Music Hall of Fame's Owen Bradley, followed by the legendary producer of the Beatles, Sir George Martin. We will have examples of their music they helped shape from some of the greatest music of the 20th Century.
Some of the interesting areas we will cover are:
*The first recording studio that appeared on Music Row in Nashville;
*Who made of Music Row's first A-Team of musicians;
*Could an artist merely produce themselves and pick their own songs;
*Why would the manager of the Beatles choose a 'comedy' producer for his band;
*Did a sense of humor provide a tool for the Beatles to eventually get signed;
*Does a classical music background help a rock producer?
Here are two of those relatively unknown individuals you rarely heard about (Bradley left, Martin right) but were instrumental in the artists lives and careers and their eventual successes.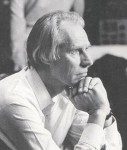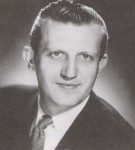 Podcast: Play in new window | Download