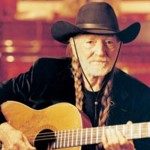 11-3-12
This show is about a 'few' of the songwriters in this world that are prolific or are called prolific and we will decide on that point today. Robert considers the songwriters as being the most important ingredient in the music industry. Without the song, nothing moves forward. The musicians have nothing to play and the singers have nothing to sing.
But songwriters are a strange group. We will be discussing:
*Current and past stars such as Hank Williams, Kris Kristofferson, Andrew Lloyd-Webber, Barry Gibb (of the Bee Gees), Willie Nelson, and some controversy of placing Woody Guthrie in this group of talented people;
*Is Woody Guthrie one of the great songwriters, or is he promoted for being on the left;
*Which one of these writers was a Rhodes Scholar;
*Some started at the bottom in life but one was born with a silver spoon in his mouth and a foot in the door.
Enjoy getting to know these artists and give us your thoughts after you listen to the show.
Podcast: Play in new window | Download