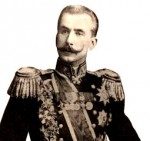 Reiterating the importance of identity and point of view.
"Anti-semitism" came up during Happy First Birthday to The White Network.
The jewish problem and "anti-semitism" are two names for the same conflict of interests.
Foxman and Sacks Explain "Anti-Semitism" relates and critiques the contemporary jewish point of view. Jews openly regard their enemies as viral, infected, diseased.
The Metapedia article on Anti-Semitism is very good. On the etymology of "anti-semitism":
originally invented in 1860 by a liberal Jew named Moritz Steinschneider,[1] the son of a Talmudist born in Moravia. In its initial coining, it was applied in a criticism of Ernest Renan's contrast of Semites and Indo-Europeans, though at this stage was in a wider more general context than just opposition to Jewishness. It was the socialist Wilhelm Marr who popularised the term in the 1870s with his League of Anti-Semites
Renan posited that the Indo-European and Semitic races had created superior civilisations to the African and Amerindian races, but since the coming of Christianity, the Indo-Europeans had entirely eclipsed the Semites.[4] He contrasted the contemporary creative ability, discipline and political organisation of Indo-Europeans with what he regarded as the sensuous, parasitic and unimaginative nature of the Semites.
Joseph Sobran, National Review, 16 March 1992:
An "anti-semite" in actual usage, is less often a man who hates Jews than a man certain Jews hate. The word expresses the emotional explosion that occurs in people who simply can't bear critical discourse about a sacred topic, and who experience criticism as profanation and blasphemy.
Count Cherep-Spirodovich, The Hidden Hand, 1925:
Are we going to let our world be destroyed so as not to offend a tiny number of people who accuse us of anti-Semitism to cover up the crimes they are committing against us?
(Note: I can find no passage with this wording in The Secret World Government or Hidden Hand)
A pivotal figure in jewish problem/"anti-semitism" mutation 3.0, per Jonathan Sacks, is Wilhelm Marr:
Wilhelm Marr (November 16, 1819 – July 17, 1904) was a German agitator and publicist, who popularized the term "antisemitism" (1881).
In 2010 Kevin MacDonald wrote about Wilhelm Marr's The Victory of Judaism over Germanism: Viewed from a Nonreligious Point of View to call attention to an English translation of this important pamphlet, originally published in 1879. Here's the PDF.
From the foreward by translator:
Today he is considered one of the most important exponents of modern anti-Semitism. Just how important a role he may have played is described in a book by Prof. Moshe Zimmermann of Hebrew University of Jerusalem with the title Wilhelm Marr, the Patriarch of Anti-Semitism.
The podcast will be broadcast and available for download on Tuesday at 9PM ET.
Podcast: Play in new window | Download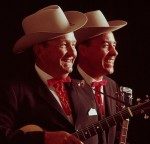 This month's special program is a hand-picked selection of classic bluegrass songs performed by Lester Flatt and Earl Scruggs. It will be broadcast each Wednesday, Friday, and Sunday starting at 9PM ET and streaming until the next scheduled program.
Probably the most famous bluegrass band of all time was Flatt and Scruggs and the Foggy Mountain Boys. They made the genre famous in ways that not even Bill Monroe, who pretty much invented the sound, ever could. Because of a guitar player and vocalist from Tennessee named Lester Flatt and an extraordinary banjo player from North Carolina named Earl Scruggs, bluegrass music has become popular the world over and has entered the mainstream in the world of music.

Like so many other bluegrass legends, Flatt and Scruggs were graduates of Bill Monroe's Blue Grass Boys. Because of the unique sound they added ("overdrive," one critic called it), Monroe felt let down after Flatt's quality vocals and Scruggs's banjo leads left in 1948. Quickly the two assembled a band that in the opinion of many was among the best ever, with Chubby Wise on fiddle and Cedric Rainwater on bass; a later band, with Paul Warren on fiddle and Josh Graves on dobro, was equally superb. With so many extraordinary musicians and the solid, controlled vocals of Flatt, it's no wonder the Foggy Mountain Boys was the band that brought bluegrass to international prominence. From 1948 until 1969, when Flatt and Scruggs split up to pursue different musical directions, they were the bluegrass band, due to their Martha White Flour segment at the Opry and, especially, their tremendous exposure from TV and movies.
More about the Foggy Mountain Boys.
(Note: There is no audio download for this program – please tune in via the MP3 Stream.)
[CONTENT REDACTED BY REQUEST OF THE AUTHOR]