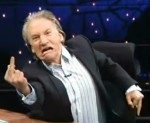 What is a half-jew? Someone who is part jew and part something else.
Mamzer is a word jews use to describe a broad range of illegitimate offspring, including partial jews. The German word mischling specifically means part-jew.
These are terms akin to mulatto and mestizo, commonly used in the Americas to describe the results of mixing Whites with Africans or Amerindians. Likewise hapa, which originally meant part-Hawaiian but has spread and broadened to mean part-Asian/Pacific Islander.
The term half-jew causes cognitive dissonance when the lie that jewishness is all about religion clashes with the reality that it is about heredity. Examples of the resulting denial and confusion are easy to find.
How is someone ever "half" jewish (or any other religion)?
I hear all the time people saying that they are "half" jewish. Or they are half "catholic"?

How are you a "half" of any relgion? Its like being a virgin; either you are or you are not. You cannot be a "half" a virgin.

It is not the same as being born from two different racial parents where you are half and half.
Judiasm is not a race or ethnicity, it is a religion. The ethnicity of Jewish decent is mediteranean.
Such denial and confusion is found mostly among non-jews, who for various reasons can't face the fact that jewishness is racial. A different kind of psychological strain is found in half-jews, many of whom realize that jewishness has always been based more on who your parents are than what beliefs you profess – that it is racial. Their situation can be understood as an "identity crisis". Those who are part-White tend to reject Whiteness and grasp onto their jewishness instead, even though the jews, as a group, reject them.
In 2011 I detailed one example of half-jew behavior in An Unamusing Mischling Meltdown. "Unamused" initially claimed that he wasn't a jew and didn't care about the jews, and that "the Stormfronters" who think differently and reject him are stupid/crazy/evil. When challenged it became clear that he was lying, that he identified more with jews than Whites.
Whereas a half-jew striking a pose as pro-"white" is atypical, siding with jews is not. Snark, sarcasm and neurosis abound.
David Kersh: Half Jews? Modern Day Judaism as a Math Problem, by David Kersh, 13 Jan 2012:
The other day, driving back from a family member's bar mitzvah, my eldest son wanted to know if he would get to have one someday.

I told him it was not going to happen and reminded him of his blessed half-Jewishness; I added, however, that though he did not have a choice in regards to the bar mitzvah business, he did have a choice as to which half of his body could be Jewish. If he wanted his legs and arms to be Jewish, or his hair Catholic and his ears Jewish, that was fine; needless to say, as his penis is not circumcised that would naturally have to be part of his non-Jewish self.
Something did not sit right with this concept. It was too simplistic, a one size fits all way to deal with identity. Maybe it worked in the olden days, post-shtetl and pre-Obama. After all, not all half-Jews are worth the same. For starters, there is the case that if the mother is Jewish and the father is non-Jewish, the kids are not half-Jews, but full Jews; or that a circumcised son of a Jewish father is supposedly more Jewish than my sons. I surely lose points not just by having three uncircumcised boys, but having three uncircumcised boys who eat Spanish ham (sometimes on a bagel, though) with milk on a daily basis. On the other hand, I must be able to claim points for the six months spent in Jerusalem wandering aimlessly and playing out the part of a wondering Jew; or the fact that I complain a lot; or that I feel ethically, intellectually and just plain superior to my neighbors; or that I give every cool person I like, from a Portuguese landscape architect to a Malian guitarist, a Jewish ancestor; or that I am clumsy; or, God forbid, that I am writing a piece about Jewish identity because I am confused about my Jewish identity.
The jew cries out in pain as he strikes his half-jew kids.
The Half-Jewish Book: A Celebration, by Daniel Klein and Freke Vuijst, published in 2000:
It's happening fast: The population of half-Jews in America is well on its way to surpassing the population of full Jews. And with this population shift has come a revolutionary transformation of what it means to be half-Jewish. Sure, some people say that you are either Jewish or not, that there's nothing in between–but the authors emphatically disagree. They say half-Jews are a unique subculture of people who draw from both sides of their heritage and synthesize their cultural halves into a remarkable new identity.

The Half-Jewish Book celebrates this unique identity that until now has been ignored, maligned, and misunderstood. There's half-Jewish humor. Half-Jewish/half-Catholic Bill Maher: "I come from a mixed religious background–when I went to confession, I brought a lawyer with me." And there's half-Jewish beauty–Gwyneth Paltrow, Joan Collins, and Jane Seymour, just for starters. There are half-Jewish writers (Proust, Salinger), and half-Jewish characters in fiction by authors ranging from Philip Roth to Salman Rushdie. There's even that half-Jewish cartoon phenomenon Tommy Pickles, in Rugrats. There are half-Jewish politicians–Fiorello La Guar-dia, Barry Goldwater, Dianne Feinstein. And there are the extraordinary number of people, like General Wesley Clark, who discovered as adults that they were half-Jewish and then embraced their newfound double heritage.
Do you have Jewish and Gentile ancestry?
If you have mixed ancestry, you may have wondered "I am a Jew?, or what nation do I belong to?". Unfortunately, most of the different Jewish denominations disagree regarding "who is born a Jew?". They disagree because each has interpreted the language of the Torah differently. The reason this has happened is quite simple: the texts that speak of children of intermarriage in the Written Torah do not explicitly state whether a child of intermarriage is, or is not, a part of Israel. Hence, each denomination has interpreted according to their particular traditions.
The Half-Jewish Network: Welcoming Adult Children & Grandchildren of Intermarriage
WHAT IS THE HALF-JEWISH NETWORK?

The Half-Jewish Network is a social, networking, support, cultural, research and advocacy organization for adult children and other interested descendants of intermarriage and interfaith/intercultural relationships. It was founded in 2005.

The Half-Jewish Network is willing to provide advice and guidance to spiritual and secular organizations that seek effective ways to welcome the adult children and other descendants of intermarriage.

The Half-Jewish Network welcomes adult children and other descendants of intermarriage from all religious, secular and cultural backgrounds.

WE WELCOME . . .

We cordially invite the adult children and other descendants of either a Jewish father or a Jewish mother to join us. We make no distinctions between them.

Adult children and other descendants are welcome whether they identify as Jews, Christians, Muslims, Buddhists, Hindus, Wiccans, agnostics, atheists, "both," "neither," "uncertain," "secular," and many other self-identifications.

No one is required to either adopt or renounce any particular spiritual or cultural identity in order to join and remain a member of the Half-Jewish Network.

We welcome biracial, multiracial and mixed heritage adult children and other descendants of intermarriages.

We greet "DNA half-Jewish people," who have learned that they have partial Jewish ancestry from genealogical searches and DNA tests.

We are glad to see adult adoptees, stepchildren and other non-biological descendants of intermarriages.
WHY DOES THE HALF-JEWISH NETWORK EXIST?

Astonishingly, at the present time — despite the fact that there are thousands of us living in countries all over the world, including Israel — there are almost no resources for us of any kind.

We have very few opportunities to network — talk, meet, share stories and information and form friendships and relationships.

There is very little known about us. There are few research studies on us or brochures and literature for us or groups engaged in outreach to us.

We also have almost no public "voices" or spokespersons to give feedback or comments when decisions are made about us in the Jewish world and in other faith-based and secular communities.

This neglect is in glaring contrast to the huge amount of research on — and numerous organizations and spokespersons for — interfaith couples (our parents) — and the related support groups for the parents of interfaith couples (our grandparents) — within both Judaism and Christianity. (We have not yet found such groups within other cultures yet.)
Jews in ALL Hues | Dual-Heritage Jews:
Currently, 52% of all Jews (28 and under) in the United State are Dual/Multiple Heritage Jews. Dual or Multiple-Heritage Jews include people who have one Jewish parent, Adopted Jews, Jews By Choice, Jews of Color, among others (including those with one Sephardi and one Ashkenazi parent). Despite stereotypes surrounding intermarriage (and children of intermarriage), and Jews from diverse backgrounds Dual or Multiple-heritage Jews are the future of American Jewry.
Jewish Multiracial Network | Because Jews come in all Colors!
Diversity is diversity's greatest strength.
The Half-Jew's Complaint, by Sadie Stein, Jezebel, 9 Jul 2009:
Debates are raging in Israel over whether to let people claim Jewish identity based on either parent. More conservative factions want to stick to matrilineality. Us half-Jews are confused.
The podcast will be broadcast and available for download on Tuesday at 9PM ET.
Podcast: Play in new window | Download