The mp3 links in our RSS feeds have been fixed, I think. Please comment if things still aren't working as expected.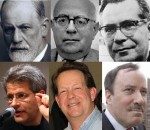 Part II of Stupid/Crazy/Evil, focusing on the jewish source of these tactics.
Subjects include: Sigmund Freud (father of psychoanalysis), Theodor Adorno (Frankfurt School member, author of The Authoritarian Personality), Richard Hofstadter (life-long communist, author of The Paranoid Style in American Politics), Daniel Goldhagen and David Neiwert (coiner and popularizer, respectively, of "eliminationism") and Lawrence Auster (whose special concern is "exterminationist anti-semitism").
Podcast: Play in new window | Download
[CONTENT REDACTED BY REQUEST OF THE AUTHOR]
Download
July 9, 2012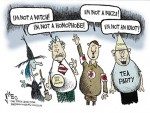 This is an extension of the topics discussed previously in Guilt-Tripping and The Litany of White Sins.
Stupid/crazy/evil is one tactic used against Whites who have gotten beyond the guilt-tripping, or were never affected by it to begin with. You're White and not paralyzed with guilt? Well then, you must be a stupid/crazy/evil racist-KKK-nazi!
As with guilt-tripping, stupid/crazy/evil is a form of psychological aggression against Whites. It is a progression of escalating hostility that starts with ridiculing and pathologizing Whites as mentally defective, and ultimately leads to demonizing Whites as morally defective.
Podcast: Play in new window | Download