[CONTENT REDACTED BY REQUEST OF THE AUTHOR]
[CONTENT REDACTED BY REQUEST OF THE AUTHOR]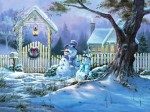 Once again the White Network wishes you and yours a very white Christmas and happy New Year. Between December 4th and the 27th we'll be running a special program that we first ran last year. The following festive, seasonal music will be broadcast each Wednesday, Friday, and Sunday starting at 9PM ET and streaming until the next scheduled program. Enjoy.
1. Deck the Halls by James Taylor
2. Hark the Herald Angels Sing by Amy Grant
3. Celtic Winter Solstice by Arthur Fiedler & Boston Pops
4. Joy to the World by Anne Murray
5. Jingle Bells by Michael Buble
6. Winter Solstice Song by Lisa Thiel
7. Silent Night by Susan Boyle
8. Carol of the Bells (for 12 cellos) by ThePianoGuys
9. Deck the Halls and Wassail Song by unknown
10. O Come All Ye Faithful by Martina McBride
11. Ring Out Solstice Bells by Jethro Tull
12. O Holy Night by Charlotte Church
13. Twelve Days of Christmas with Ernie Ford
14. Yule Song by Katerina El Haj
15. Silent Night by Michael Buble
16. Hark the Herald Angels Sing by Charlotte Church
17. What Night Is This? By Katerina El Haj
18. Winter Solstice by The Tea Party
19. Deck the Halls by Bing Crosby
20. We Wish You A Merry Christmas by Enya
(Note: There is no audio download for this program – please tune in via the MP3 Stream.)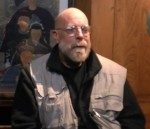 Charles Krafft on Artistic Alienation & Intellectual Honesty
Published on Nov 20, 2013

Ceramic artist Charles Krafft has been attacked by the press for his refusal to go along with the official story of WWII and the "holocaust". This is the full version of his interview with Kyle Hunt from Renegades in America.
[CONTENT REDACTED BY REQUEST OF THE AUTHOR]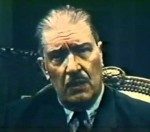 This month's special program comes from Speeches and Broadcasts by Professor Revilo P. Oliver and other selected speakers. It will be broadcast each Wednesday and Friday starting at 9PM ET and streaming until the next scheduled program.
What We Owe Our Parasites — Speech given to the Lorelei Club; 9th June, 1968, Hamburg, New York: Dr. Oliver's brilliant exposition of the present plight of our race and what it is about us that has made us such easy dupes of our enemies. His best and most comprehensive short work and a necessary part of every patriot's education. (Also available in text form.) 76 minutes, 22 kHz, 13294 kb. listen now or download.
See also:
Revilo P. Oliver at Metapedia.
The Revilo P. Oliver Collection at Stormfront.
Revilo P. Oliver › The life and works of a great American writer and thinker at www.revilo-oliver.com.
Podcast: Play in new window | Download
As mentioned on today's Saturday Afternoon with Carolyn, we're pleased to announce that Paul Hickman will be bringing Voice of Albion to the White Network. It will be broadcast at 2 PM ET every Sunday, starting tomorrow.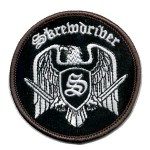 This month's special program is a Skrewdriver mix. It will be broadcast each Wednesday, Friday, and Sunday starting at 9PM ET and streaming until the next scheduled program.
LOUD and PROUD. These are forthright, defiant, inspirational anthems extolling blood and soil nationalism and racialism for Europeans.
Skrewdriver, Metapedia:
Skrewdriver were a White Power band formed by Ian Stuart Donaldson in 1977 in Blackpool, United Kingdom.
The program was transcoded from 1 Hour Skrewdriver Mix at YouTube. The songs in the mix are (some of these are alternate versions):
The spirit of Skrewdriver is well captured by WHITE POWER (not included in the mix):

I stand watch my country, going down the drain
We are all at fault, we are all to blame
We're letting them takeover, we just let 'em come
Once we had an Empire, and now we've got a slum

Chorus:
White Power! For England
White Power! Today
White Power! For Britain
Before it gets too late

Well we've seen a lot of riots, we just sit and scoff
We've seen a lot of muggings, and the judges let 'em off

(Repeat Chorus)

Well we've gotta do something, to try and stop the rot
And the traitors that have used us, they should all be shot

(Repeat Chorus)

Middle Eight:
Are we gonna sit and let them come?
Have they got the White man on the run?
Multi-racial society is a mess
We ain't gonna take much more of this
What do we need?

(Repeat Chorus)

Well if we don't win our battle, and all does not go well
It's apocalypse for Britain, and we'll see you all in hell

(Repeat Chorus) x2

Saga's Son of Britain (not included in the mix) is an ode to Ian Stuart Donaldson:

From the once so Great Britain, a warrior came to us
He brought us Blood & Honour, The man that we all trust
Ian Stuart has now fallen, but his music still lives on
So it will continue, when all the filth has gone

Our ranks are filled with comrades,
marching down the street
We are hunting down the enemy,
let's force them to retreat!

Ian Stuart is still marching, walking by our side
His music is still clear and loud, his spirit full of pride!
Ian Stuart's weapon, was his battle songs
His music filled my backbone, and there it still belongs
A messenger of justice, a man who made us see,
Eternal laws of nature, in the songs for you and me
When the new empire rises, we won't forget the man,
Who took a stand for Europe, when everybody ran 
Fulfilment of his mission, is now our destiny
To purify our nations, and to set our people free

See also Blood and Honour and Blood and Honour Radio Archive.
Total run time: 1:00:14
Podcast: Play in new window | Download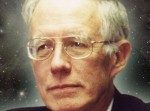 This month's special program is a selection of recordings of Dr. William Luther Pierce. It will be broadcast each Wednesday, Friday, and Sunday starting at 9PM ET and streaming until the next scheduled program.
From the William Luther Pierce page at Metapedia:
Dr William Luther Pierce III (September 11, 1933 – July 23, 2002) was the leader of the White survival organization the National Alliance and a principal ideologue of the white nationalist movement. First educated as a physicist, he later worked with George Lincoln Rockwell, the founder of the American Nazi Party. Pierce became well known as the author of a novel, The Turner Diaries (1978), written under the pseudonym Andrew Macdonald. He founded the religion of Cosmotheism, an admixture of panentheism, and promoted White nationalism, and White survival world-views.
These recordings are a small sample taken from the Dr. William Pierce Audio Archive at Internet Archive, which has over 300 audio files available for download.
For more information see also The Legacy of Dr. William Pierce.
Pierce-19770313 – Human Dignity – A Racial Ethic, 17:32
Pierce-19960420 – Men of Valor, 23:12
Pierce-19970301 – The Jewish Problem, 21:47
Pierce-19970802 – The Psychology of Political Correctness, 23:35
Pierce-19980711 – Thinking about a White Future, 22:38
Pierce-20020413 – Tiptoeing around Our Problems, 23:22
Total run time: 2:12:06
(Note: There is no audio download for this program – please tune in via the MP3 Stream.)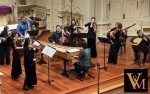 This month's special program is based on performances that Voices of Music, the Early Music ensemble, has made available on YouTube. It will be broadcast each Wednesday, Friday, and Sunday starting at 9PM ET and streaming until the next scheduled program.
From the Voices of Music home page:
Voices of Music performs both renaissance and baroque music, drawing upon the many and varied sources for historical performance practice. Based in San Francisco, our venue in St. Mark's Lutheran provides one of the finest concert experiences in the Bay Area. Performances are one on a part, with an emphasis on combining both instrumental and vocal styles of interpretation and ornamentation. Our ensemble is the first Early Music Ensemble in America to broadcast highlights from our performances in High Definition Video.
In most cases the visuals make these selections worth watching as well as listening to. During transcoding I took the liberty of trimming off most of the applause and silence. The notes below are excerpts of the YouTube descriptions for each video.
Pachelbel Canon in D Original Instruments (4:14)
About the performance: the canon is played using not only the instruments but also the bowing techniques from the time of Pachelbel. As you can see from the video, especially if you look at the high definition version, the string instruments are not only baroque, but they are in baroque setup: this means that the strings, fingerboard, bridge and other parts of the violin appear just as they did in Pachelbel's time. No metal hardware such as chinrests, clamps or fine tuners are used on the violins, allowing the violins to vibrate freely. A good example of baroque bowing can be seen in the extended passage of repeated notes: the musicians play these notes on one bow—the shorter & lighter baroque bow—to created a gliding effect. The players also hold the bow very differently which affects the balance and touch. Both the style and the amount of vibrato are based on baroque treatises which describe the methods for playing, bowing & articulation in the late 17th century. The narrow, shimmering vibrato blends with the baroque organ. The organ used is made entirely of wood, based on German baroque instruments, and the pipes are voiced to provide a smooth accompaniment to the strings, instead of a more soloistic sound. The large bass lute, or theorbo, provides a complement to the organ not only in the texture of the chords but also the long strings which occasionally sound the bass notes an octave lower. The continuo players play supporting chords and voices to the canon, carefully avoiding parallels and doublings of the parts.

Another feature of the video is the subtle differences in not only the sound and color of the instruments, but also the different techniques of the players. All three are playing baroque violins with baroque bows, yet each person has her own distinct sound and bowing style—each bow has a different shape and balance. If you look at paintings of 17th century players you will see that they are all different, because that individuality of sound and technique was highly valued. This allows the players and the listeners to hear and appreciate the "Voices of Music."
More about Pachelbel's Canon at Wikipedia.
J.S. Bach: Air on the G String (5:08)
Bach under the Stars.
More about Air on the G String at Wikipedia.
J.S. Bach: Jauchzet Gott in allen Landen BWV 51 (4:26)
Bach's cantata is Italian in nature and makes extensive use of ritornello form within the larger framework of the Da Capo Aria. The original manuscripts are unusual in that they have "doublets" or extra parts for the strings, along with minimal solo and tutti markings.
Jauchzet Gott is the only cantata by Bach for both solo trumpet and solo soprano, and the highly virtuosic solo parts are demanding even by Bach's standards. The soprano part covers two octaves and extends to high C. It is not known for whom the solo parts were composed; presumably the trumpet part was penned for the brilliant trumpeter Gottfried Reiche, and it is tempting to assume, as previous scholars have noted, that the solo soprano part was written for a visiting singer, as there was no known local singer at that time with a similar repertory. The first noted performance of the cantata was on the 15th Sunday after Trinity, on 17 September 1730; the ms. is also marked "et in ogni tempo", meaning that it could be performed at any time during the year. Although some scholars have drawn comparisons to music composed for the court at Weißenfels, the style and the scoring of the work seem most closely related to Italian composers such as Alessandro Scarlatti who composed many works for virtuoso singers and trumpet players . There is also the slim chance that Nicola Porpora, who had connections in Germany and visited in 1724, just prior to the date of BWV 51, or Caldara may have presented similar works. Nonetheless, at its core, the cantata is fashioned with Bach's signature contrapuntal style.
J.S. Bach: Concerto for Two Violins in D Minor, Largo BWV 1043 (5:48)
The entrancing slow movement from the Concerto for Two Violins in D Minor by J.S. Bach (BWV 1043), accompanied by a montage of HD images from the ESA.
Bach: Toccata and Fugue in D Minor for organ BWV 565 (9:45)
Bach's signature work for organ solo, performed on a Flentrop organ by Rodney Gehrke, as part of the Voices of Music "Great Works" series. One of the most brilliant and creative compositions ever written for the organ, the Toccata and Fugue are characterized by a grand, cathedral-like architecture. Pedal points provide the foundation, strettos engrave recurring design motifs on the architraves that join immense columns of sound, quirky modulations form spandrels at the ends of phrases, blue notes spout from the gargoyles guarding the rails of free-form episodes–episodes that form a fan-vault over the chords; subject and counter-subject weave rood-screens between the main formal sections, the fugue rules square the structure in balanced harmony, and striking modal colors provide illumination through the clerestory windows of Bach's imagination.

The work is unique in many respects, and these unique qualities–for example, the solo statement of the fugue subject in the pedals at 6:50 is unprecedented in any work of the baroque–have led some musicologists (not us) to speculate that the work may not be by Bach, or that it is an arrangement drawn from a work for another instrument. But what instrument besides the organ could build a cathedral of sound?
Dandrieu: La musète et double de la musète (2:55)
The musète (musette) from the Suite in C from Book I of the French organist and composer Jean-François Dandrieu (Paris, 1705).
Lully: Chaconne from Phaeton, with baroque dance (4:22)
The Chaconne from the Opera Phaeton by Jean-Baptiste Lully (LWV 61, 1683)
Antonio Vivaldi: La Follia, with baroque dance (9:40)
In 1705, eager to make his mark as a composer of both opera and instrumental music, the young Vivaldi published his first set of twelve trio sonatas as Opus 1. The last sonata, which is a highly virtuosic set of variations on the "La Follia" dance pattern (titled only "Follia" in the print), is one of his most famous works; Vivaldi takes Corelli's variations on the same theme-and-bass pattern from Corelli's Opus 5 (1700), which was already a famous work, and adds figuration of even greater complexity.
Antonio Vivaldi: In turbato mare RV 627 (16:19)
Antonio Vivaldi is known primarily as a composer of concertos, but in his own time he was an opera impresario, hastily dashing off concertos for cash (sometimes in coach trips from one production to another) to fund his lavish productions. For special occasions, or special patrons–such as the orchestra in Dresden–Vivaldi brought the full force of his compositional abilities to the table, and crafted masterpieces of counterpoint, in stark contrast to many of his hastily composed works. Vivaldi's sacred works are nearly as compelling as his best concertos, and the motet "In turbato mare irato" combines typical operatic melismas, recitatives and Da Capo arias, as well as a challenging vocal range of two octaves. Composers of the baroque period (especially Handel) often used a number of compositional tricks to speed the process of churning out music, such as recycling large pieces of thematic material, or piling all of the instruments onto one part to avoid the complexity of full counterpoint. In turbato, in contrast, is composed with a four-part harmony throughout. The fully-allegorical text can be read as an odyssey towards spiritual or intellectual light, but the verses are suffused with secular sensuality, paralleling the Italian art and religious architecture of the same period.

The original score contains a brief recit with continuo, we have turned this into an accompagnato piece in which the strings play the harmonies.
Heinrich Biber: Sonata IV in C Major for Trumpet and Strings (4:53)
Although Biber gives the title "Sonata" for the works in this collection, "Sonatae tam aris quam aulis servientes" (Salzburg, 1676), stylistically, this work is in many respects one of the earliest trumpet concertos. Virtuoso parts are provided for the trumpet and first violin, and the rich accompaniment results from the blend of the two violas and the continuo group.
Pergolesi: Stabat Mater (39:03)
In his short life, Giovanni Pergolesi composed a wide variety of music in the major genres of the time. His primary compositions were also operas, especially the new Opera Buffa (comic opera). His highly influential mini-opera, La Serva Padrona (1733) was the subject of a fierce debate in France over the future of opera, and was one of the most popular operas of the mid-18th century. The Stabat Mater, written in 1736, may have been composed for members of the secular nobility, the Cavalieri della Vergine dei Dolori, that met in Naples and commissioned a setting of the Stabat Mater every year. A few years earlier, Alessandro Scarlatti set the same text for members of the same group. Pergolesi's Stabat Mater was an immediate hit, and was copied, imitated, arranged and reprinted many times throughout Europe. When it was engraved in London in 1749, it quickly became the most frequently printed musical work in the 18th century.
Henry Purcell: Pavan in B Flat (4:04)
Henry Purcell's sumptuous Pavan in B Flat
Johann Kapsberger: Toccata Arpeggiata (5:25)
The Toccata Arpeggiata from Johann Kapsberger's Book I (Venice, 1604). Performed on the theorbo by David Tayler. Live video from the SF based Early Music Ensemble Voices of Music, from the Great Artists Series 2012.

Musicological Notes:

My reconstruction of the style of playing the lute in the first decade of the 17th century is based on a study of the many different musical genres from the time, including the keyboard and lute toccatas, the violin sonatas and the wide variety of vocal music, including the Littera Amorosa. Early keyboard and lute music reveals a dizzying array of arpeggiation patterns, with very few written-out works that use a relentless or uniform approach. Another feature of this early 17th century style is that the music almost always has contrasting sections, and this feature is present in both vocal and instrumental works. Chord patterns, arpeggios and melodic fragments are combined to form these sections, as well as provide small ritornellos. Echo, piano and forte effects, which were just starting to be used (Monteverdi, 1607) are added with gradations, within the small but present dynamic range of the lute.

Literary influences for my interpretation center around the poetical forms in vogue 1600-1610, including the sonnet and especially the freer and rhythmically complex form of Gabriello Chiabrera: rhymes, lines, line breaks, chiasmus and caesuras are woven into the musical fabric.

Lastly, my approach tries to recreate a more improvisatorial style that provides a kind of musical antecedent to the unmeasured preludes of Louis Couperin, Jacquet de la Guerre and Chambonnieres, as I imagine that such a style must have existed in order for later composers to imitate it. There are many ways to interpret Kapsberger, and I hope to see many more versions by my colleagues.
Total run time: 1:56:02
(Note: There is no audio download for this program – please tune in via the MP3 Stream.)