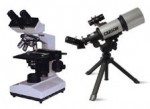 Recapitulating this past year's worth of podcasts and it's overarching theme: the jews – who they are, what they do, why they do it, and how.
In the podcast I erroneously imply William Bateson was German, but he was English.
Age of Treason Radio will be on hiatus for the next two weeks, returning with new material on 10 December 2013.
The podcast will be broadcast and available for download on Tuesday at 9PM ET.
Podcast: Play in new window | Download